Masked Republic Luchaverse: Lucha Brothers #1 One-Shot - Portaveritas Var (Ltd. 350)
$

14.99 Sold Out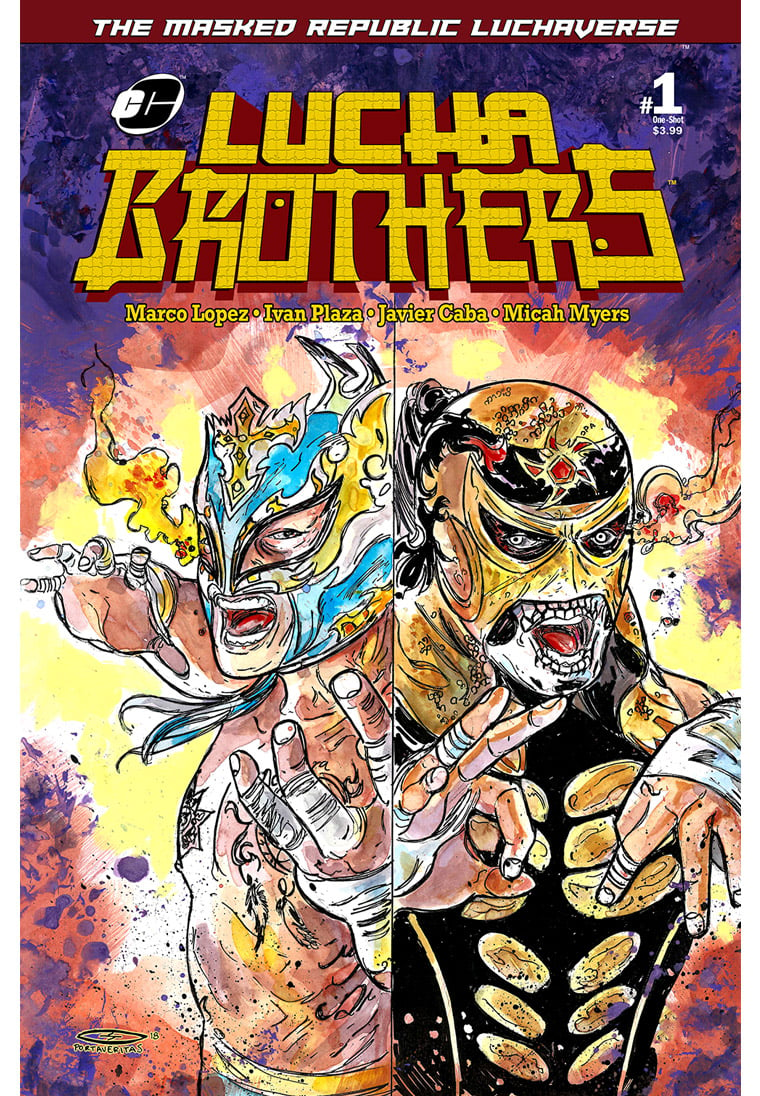 **INTERNATIONAL ORDERS please email (info@maskedrepublic.com) and ask for a custom shipping quote if you are ordering from Canada, Mexico or anywhere outside of the United States. This way we can best serve you and charge you the lowest rate available through the United States Postal Service.**
**DOMESTIC ORDERS: Shipping is calculated by weight through USPS. Please email (info@maskedrepublic.com) and ask for a custom shipping quote IF YOU ARE ORDERING 5 ITEMS OR MORE! This way we can best serve you and charge you the lowest FLAT RATE available through the United States Postal Service.**
Masked Republic Luchaverse: Lucha Brothers #1 One-Shot
PORTAVERITAS Variant (Ltd. 350)
(W) Marco Lopez, Ivan Plaza
(A/CA) Javier Caba
(CA) Jesús Antonio Hernandez Rodriguez "Portaveritas"
They are arguably the greatest tag team in modern day lucha libre. Brothers, Penta Zero M and Rey Fenix, were orphaned at birth and raised by missionaries who traveled the world teaching them about a multitude of cultures... and each one's fighting style. Now, as adults, simply being one of the greatest luchadores isn't enough for Penta! With the help of his brother, he has found the location of an ancient power that he believes can make them the greatest warriors the world has ever known!
Share